Sentinel Event Reduction Door
The Sentinel Event Reduction Door (SER) is the first recognized and patented door designed with safety features to prevent inpatient suicides.
(Joint Commission publication; "Suicide Prevention: Toolkit for Implementing National Patient Safety Goal 15a"; Joint Commission Resources, 2007)
It is designed so that there are no ligature or hanging points on any four sides of the door.
The SER door eliminates suicide hazards that exist with standard bathroom doors in psych centers, hospitals, prisons and detention
centers.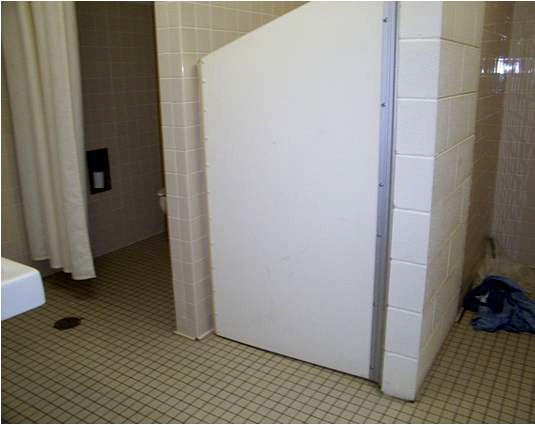 The SER doors are constructed from 3/4″ thick extruded polymer resins that do not splinter or crack under high abuse. The polymer doors may be painted to match any color scheme.
SER doors are mounted with a universal continuous hinge that may be mounted to door frame or toilet partition and eliminates any gaps that may be used as an ligature point.
The top of the door is angled, so anything hung over will slide off. Shower door eliminates curtains and the chance of affixation by use of waterproof materials.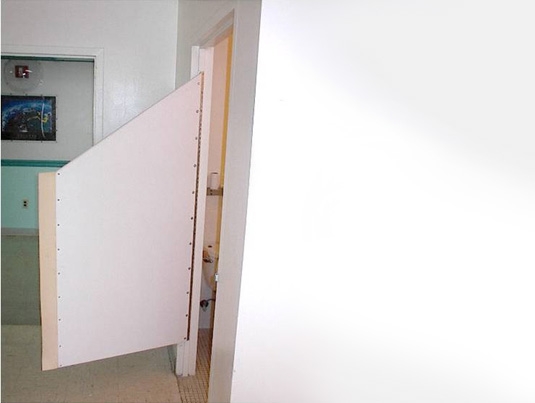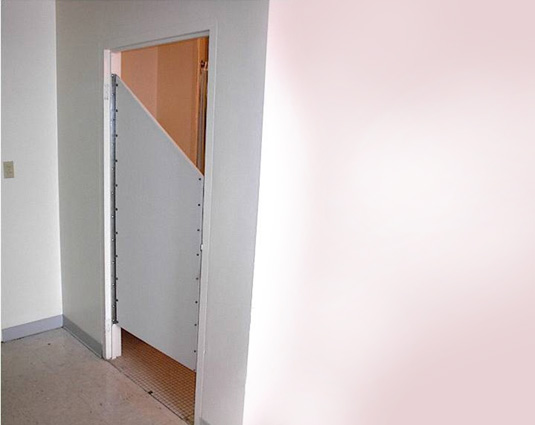 Norva Plastics Suicide Prevention Doors are customized for every customer. In order to provide you the best possible product and expedite your order, please complete the questionnaire, sign-it, and fax it back to us ASAP so that we can start production of your doors. Because the doors are custom-made to meet individual facility specifications, the door is non- refundable. Please measure carefully.
Full-service plastics fabricator and supplier of plastic materials
[ ]

Welcome to Norva Plastics
Norva Plastics has been a full-service plastics fabricator and supplier of plastic materials. With over half a century in the business, we can tackle just about any job with confidence that comes from experience. From a tough prototype to long-run production, whatever your requirement, contact the experienced plastics fabricators first at Norva Plastics.
Norva Plastics provides many services relating to plastics and similar materials. We have 3 high precision CNC machines in house to handle high production jobs or for quick prototype jobs. We also do custom fabrication and also offer vacuum forming services. So contact us now! We look forward to serving you.