COMMERCIAL AND INDUSTRIAL PLASTICS
Norva Plastics carries a large selection of commercial, related and industrial items to include:
PVC Plastics
PVC Type 1® used in industrial applications to include;
• Utilities • Electronics • Chemical • Textile • Steel Pickling • Pharmaceutical • Food Processing • Water Treatment • Tanning • Dyeing & Bleaching • Fertilizer • Waste Treatment • Paper • Plating • Petroleum • Marine • Anodizing • Transportation
CPVC Vintec®
CPVC has a proven performance record in a wide range of industrial markets.
• Pipe & Fittings • Spacers • Insulators for tanks • Lining (Corrosion Resistant) • Valves • Bushings • Drip Racks
Celtec®
• Signage • Exhibits • Photo Mountings and Wall Maps • Stage Setting • Game boards
Komacel®
Komacel® use in a wide range of commercial markets.
• Advertising – Signs, displays, decoration of shop windows, exhibition stands
• Building sector – Shop fitting, interior decorating
• Electrical industry – Control cabinets, channels for cables and wires, control panels
Celtec 700®
A rigid expanded foam polyvinyl chloride (PVC) material whose extraordinary combination of features makes it ideal for commercial signage. Sheets are tough, high strength and lightweight, and can be ordered in a wide range of sizes, thicknesses and colors. Celtec® expanded PVC sheets are free of lead, cadmium, barium and zinc and have passed all three UL 1975 requirements.
PVC Vinyl Strip
• Double Strip • Flexible Film • Frosted Strip • Low Temp • Low Temp Clear Panels • Pebble Top • Specialty Panels • Clear, Clear Panels • Vinyl Static Sheet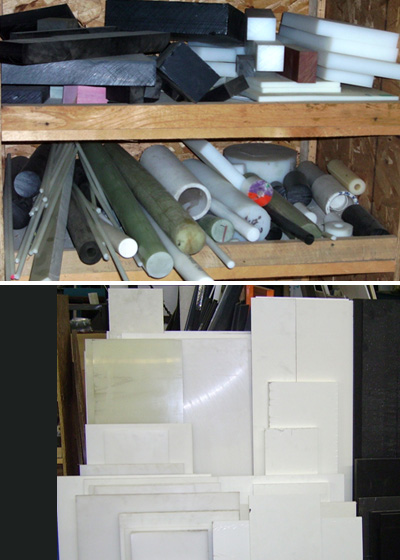 Full-service plastics fabricator and supplier of plastic materials

[ ]

Welcome to Norva Plastics
Norva Plastics has been a full-service plastics fabricator and supplier of plastic materials. With over half a century in the business, we can tackle just about any job with confidence that comes from experience. From a tough prototype to long-run production, whatever your requirement, contact the experienced plastics fabricators first at Norva Plastics.
Norva Plastics provides many services relating to plastics and similar materials. We have 3 high precision CNC machines in house to handle high production jobs or for quick prototype jobs. We also do custom fabrication and also offer vacuum forming services. So contact us now! We look forward to serving you.