Celtec is a rigid expanded foam polyvinyl chloride (PVC) material whose extraordinary combination of features makes it ideal for commercial signage. Sheets are tough, high strength and lightweight, and can be ordered in a wide range of sizes, thicknesses and colors. Celtec expanded PVC sheets are free of lead, cadmium, barium and zinc and have passed all three UL 1975 requirements.
Advantages
Lightweight
Easily Fabricated (No special tools)
Durable–Indoors or Out
Uniform Color
Wide Range of colors
Will not Absorb Water
Fire Retardant
Corrosion Resistant
High Strength
Easily Painted or Silk-Screened
Easily Cleaned
Low Heat Conductivity
Weather Resistant
High Impact Resistance
High Insulation Characteristics
Reduces Noise
Applications
Signage
Celtec provided a safe, economical alternative for indoor and outdoor signs, especially in high traffic pedestrian areas. Lightweight and easily painted, celtec sheets provide "An Easy to install, Safe" outdoor sign.
Exhibits
Difficult trade show exhibits will meet their match with celtec. If displays require vertical or horizontal construction or banner type signs, celtec's light weight, and ability to hold graphic brightness and detail make it an ideal choice in producing exhibits. The material's ability to reduce noise allows it to be incorporated as an ideal solution for office enclosures at shows.
Photo Mountings and Wall Maps
The long lasting, non-warping, corrosion resistant characteristics of celtec combined with the material's ability not to absorb water, make it the perfect choice for photo mountings. Wall maps printed on celtec maintain their clarity and sharpness.
Stage Setting
Professional Theatre, Motion Picture and Stage Set Designers use celtec with confidence. It's the perfect choice since celtec meets all three tough U.L. 1975 Fire Test requirements.
Gameboards
Easily fabricated in an unlimited range of shapes, celtec offers a unique solution to producing Game Boards. Graphics are easily applied using virtually any method. Impact-resistant low flammability, and high strength give celtec the advantage as an ideal game board material.
More
P.O.P.'s, shelving, banners, model constructions, prototypes, furniture, partitions, super graphics for walls & ceilings, machine guards, etc.
Standard Specifications Colors: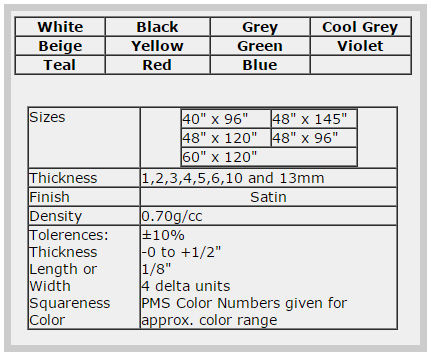 Physical Properties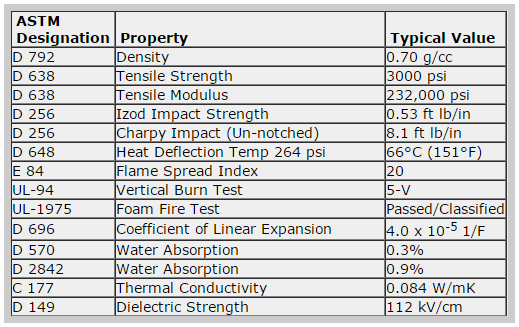 Health and Environmental
Celtec contains NO LEAD, CADMIUM, BARIUM or ZINC heat stabilizers. Celtec is made only with tin, which means there are no special health, environmental or waste disposal problems.

Full-service plastics fabricator and supplier of plastic materials

[ ]

Welcome to Norva Plastics
Norva Plastics has been a full-service plastics fabricator and supplier of plastic materials. With over half a century in the business, we can tackle just about any job with confidence that comes from experience. From a tough prototype to long-run production, whatever your requirement, contact the experienced plastics fabricators first at Norva Plastics.
Norva Plastics provides many services relating to plastics and similar materials. We have 3 high precision CNC machines in house to handle high production jobs or for quick prototype jobs. We also do custom fabrication and also offer vacuum forming services. So contact us now! We look forward to serving you.